Welkom bij Paardwijzer
Ben jij op zoek naar een andere aanpak met je paard?
Wil jij leren hoe je een paard zijn leven lang soepel, gezond en gelukkig kan houden?
Heb je het gevoel dat je paard jou niet altijd begrijpt?
Zit je met angst omtrent iets bij paarden?
Of wil je gewoon graag bijleren over en met paarden?
Dan help ik jou graag verder!
Ook voor mensen zonder eigen paard!
Recensies
Na 2 jaar les en kampjes te volgen op de manege in de buurt, kreeg mijn dochter van toen 9 jaar haar galop niet onder de knie. Ze raakte gefrustreerd en wilde haar paardrijpassie opgeven. Toen kwam ik via een vriendin terecht bij Nina. Ik besloot een afspraak te maken en het probleem uit te leggen. Bij Nina leerde mijn dochter alles, daarmee bedoel ik niet alleen 'technisch' paardrijden maar beginnend bij het begin. Hoe haal ik een paard veilig uit de weide en waarop moet ik letten? Wat heb ik nodig om een paard te poetsen, wat is belangrijk, waar moet ik ondertussen op letten en hoe doe ik dit veilig? Opzadelen, wat is de juiste benaming van alles? Nina besloot om bij de basis te starten, zonder zadel leren zitten in de 3 gangen.
Op het einde van de eerste les had mijn dochter de 3 gangen al gedaan. Er waren werkpuntjes en daarmee gingen ze samen aan de slag. Wekelijks een momentje om naar uit te kijken en bij te leren.
Ook grondwerk werd bijgebracht. Hoe reageert een paard op lichaamstaal, je houding, en hoe pas je je aan om dingen bij te brengen bij je paard?
In de zomervakantie kon mijn dochter ook bij Nina op kamp, afwisseling van theorie en praktijk en eindigen met een leuke 'cowboydag'.
Ondertussen rijdt mijn dochter zo'n 2j bij Nina. Altijd momenten waar ze naar uitkijkt en waarbij Nina altijd haar les eindigt met de woorden: 'Heb je iets bijgeleerd vandaag?', want dat is ook belangrijk. Niet alleen het plezier van rijden met je paard maar bijleren en hiermee aan de slag gaan
Je had gevraagd voor wat feedback na de lesdag, dus hierbij wat "opmerkingen." Je doet het in mijn ogen beter dan anderen die al langer bezig zijn, je hebt een duidelijke uitspraak en stem en kunt op een rustige, relaxe manier een uitleg geven aan een groep, je komt heel zelfzeker over, dat is niet iedereen gegeven. Tijdens de individuele sessies merkte ik ook op dat je zeer snel dingen ziet en daar op inspeelt en ook diverse oplossingen aanreikt, als je bv ziet dat iets dat je zegt, niet direct werkt, geef je direct een andere oplossing of gaat er beter op in. Lesgeven is niet makkelijk, er zijn er genoeg die veel kennis hebben, maar het niet kunnen overdragen, dat kan jij wel vind ik. Ook bij het "euvel" met de haflinger, heb je dat correct benaderd. Jij vond dat de merrie profiteerde (en dat deed ze idd) en je bent nie van dat standpunt afgeweken. Jij hebt het paardje gekregen waar je het wou, of waar ook de eigenaresse het wel wilde, maar zij kon niet doorzetten… Jij staat op je strepen en dat is fijn, ook hoe je het andere paard corrigeerde naar je persoonlijke ruimte toe, is correct in mijn ogen. Ikzelf heb toch wat bijgeleerd en ga daarmee nu aan de slag. Succes met je bijberoep, paardenNaturalHorsemanship mensen genoeg ook denk ik, maar de goeie zoals jij springen er wel uit denk ik… succes!
De lesdag begon met een korte theoretische uitleg door Nina Van Den Bosch, waarin ze kort uitleg gaf over oa de verschillende paardenpersoonlijkheden en hoe je deze paarden best aanpakt en geïnteresseerd houdt in het werk. Daarna zijn we ons gaan installeren in de piste om de verschillende cursisten aan het werk te zien, het was fijn om te merken hoe verschillend alle paardjes én eigenaars waren en hoe leuk iedereen kon samenwerken met haar paard. Naar mijn mening kan Nina goed inspelen op gevoel en reacties van paard en eigenaar, het was voor mij in ieder geval een erg leuke en leerrijke dag. Ik vond het fijn om te merken dat mijn 2 dames goed reageerden op de acties en tips die Nina gaf, en ik was blij te ontdekken dat er naast mijn eigen super lesgeefster, nog andere mensen zijn die dezelfde denkpiste bewandelen. We hebben in ieder geval weer wat nuttige tips om mee aan de slag te gaan. Wat mij betreft heeft Nina een mooie carrière voor de boeg.
Bij onze zoektocht naar een geschikt paard voor onze dochter schakelden we de hulp in van Nina: zij kent onze dochter goed op paardengebied en weet wat ze kan en waar haar interesses liggen; wij kennen niets van paarden en beseffen maar al te goed dat wat je aan verkopersinfo vindt bv. op sites helemaal anders kan zijn in realiteit en dan wil je iemand bij je hebben die kennis van zaken heeft; wij kunnen zelf een vraagprijs niet correct inschatten; wij weten niet waarop we moeten letten bij de aankoop van een gezond paard.
Nina daarentegen heeft een schat aan kennis die bij zo'n zoektocht meer dan nodig is. Zij gaf ons allereerst de juiste input over waarnaar we moesten zoeken bij het afschuimen van het internet.
Eens we een afspraak konden maken bij de eigenaar, ging ze mee bij de eerste ontmoeting. Nina bekeek de conditie en de gangen van het dier, testte of het effectief doorgereden was, stelde de juiste vragen aan eigenaars om meer te weten te komen over het verleden van het paard, …
Dit alles resulteerde bij ons in een vrij korte tijd -namelijk op een 3-tal maanden – tot de aankoop van ons eigen paard.
In de toekomst zouden we dit opnieuw op dezelfde manier doen! -M.D.
Recente Berichten
Deprecated: Function get_magic_quotes_gpc() is deprecated in /customers/e/f/6/paardwijzer.be/httpd.www/wp-includes/formatting.php on line 4382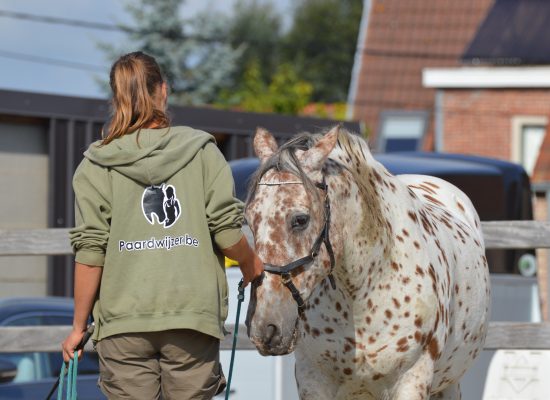 De piste is een zwembad. Alles ligt spekglad. De weide is een modderpoel. Mijn paard heeft verplichte boxrust. Ik heb dus al weken niet kunnen oefenen. De gekende perikelen van een paardeneigenaar zonder binnenpiste in de winter. Maak jij je ook wel eens schuldig aan deze excuses? Wablief? Excuses? Ja! Excuses. Want ook met een […]
Deprecated: Function get_magic_quotes_gpc() is deprecated in /customers/e/f/6/paardwijzer.be/httpd.www/wp-includes/formatting.php on line 4382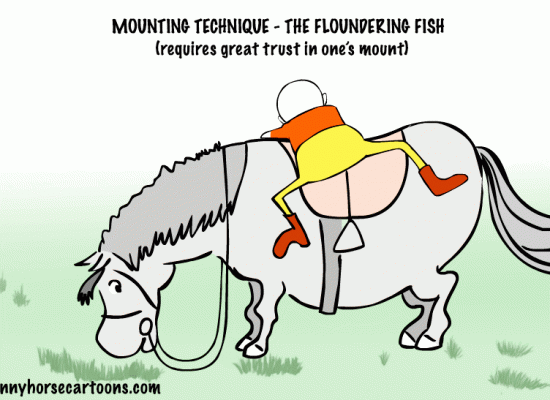 'Kan jij mijn paard even vasthouden zodat ik kan opstijgen? Anders raak ik er niet op want hij stapt altijd weg. Wil jij mijn paard even tegenhouden als ik opstijg? Hij begint altijd wild te doen als ik het alleen doe maar eens ik er op zit krijg ik hem wel terug kalm.' Het zou […]
Deprecated: Function get_magic_quotes_gpc() is deprecated in /customers/e/f/6/paardwijzer.be/httpd.www/wp-includes/formatting.php on line 4382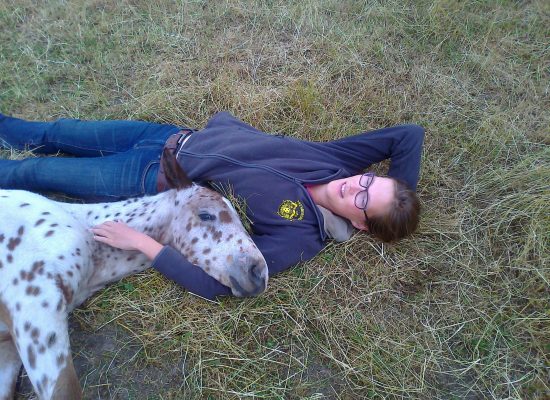 Eerst even een korte toelichting voor wie browniepunten niet kent, wikipedia zegt er het volgende over: 'Brownie points in modern usage are a hypothetical social currency, which can be acquired by doing good deeds or earning favor in the eyes of another.' Met andere woorden, het is iets om aan te duiden dat je op […]
Alle Berichten